99% Of Your Clients Are NOT Looking For You
Dec 17, 2017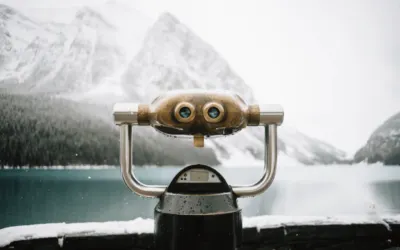 Most people who need your help, aren't searching for you.
They're just searching for solutions to their problem. And, they're probably trying to fix their problems themselves.
Think about it. If you have a problem, you type that problem directly into Google hoping for a fast, easy remedy you can do yourself. Spilled wine on your suit? You probably ask Google: "how to remove wine stain from suit" – not "dry cleaners". Now, if you're a smart dry cleaning company, you may have already optimized your site to rank for searches like these.
This is the frame of mind you want to get yourself in.
This is especially true if you are in the business of coaching.
For example, if someone is looking to save their marriage, they may search for "save marriage" or "stop divorce". Most people aren't typing "marriage counselor" or "relationship coach" into their search engines. But, if their goal is to save their marriage, then an experienced relationship coach may be exactly what they need. Similarly, if you are a fitness coach, your potential clients may not be searching for "fitness coach" or "health expert". They might type in something like "lose weight fast" or "best workouts to burn fat" hoping to find some helpful tips on the Internet to help them.
What they don't know is, there's a faster solution to getting them to the results they want.
You.
People want the quickest, simplest solution to their problems.
You are that solution. You are an expert at solving the problem they are experiencing.
Their problem may seem daunting to them, but you've solved it a thousand times in a million different ways. You went through their pains, their challenges, their roadblocks. You knocked down the walls they just stumbled on. You can help them avoid all the pitfalls you experienced yourself. You can help them get to results faster than they can on their own. You are what they are looking for.
Help them find you.
Your clients don't know that they need you. They only know they have a problem.
There are two types of people who know they have termites. They either:
Spend hours online searching for ways to kill termites, go to the store to buy borax, vinegar, and whatever else (can you tell this isn't the option I would go with?), and then try each of these solutions themselves, spending time and money on solutions they aren't sure will even work.
Or. Hire an exterminator.
Coaching is a business where most people don't know they need a coach.
You have to lead them to the solution.
About the Author: John Payne. Author, Speaker, and Peak Performance Coach known for his impactful style of speaking on how Confidence and Sales Skills relate to achieving success in Business and Relationships. In 2016, he began Selling With Honor to help other coaches attain their dreams.


Ready to Strategize Your Action Plan Together?
Eliminate confusion and roadblocks in your business. It's time for a game changer to develop your talents and become a more powerful you. Let's get you on track to reach your next level.
Spots are limited, click below to fill out an application.
Want More?
Get exclusive insights and actionable sales advice